Oilean | 2020
Proposal for Open call (not selected)
︎ brief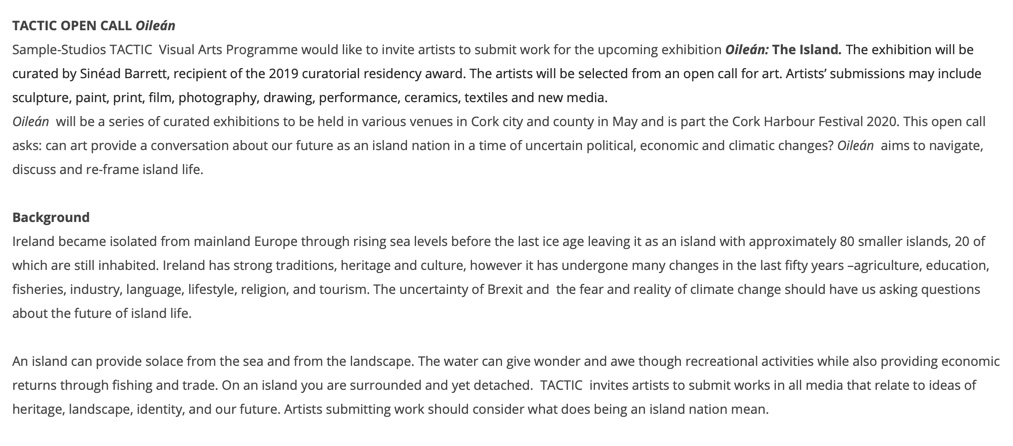 From the shoreline inwards.
The shore is never more than 100 kms from any point in Ireland. It has mostly remained untouched and the western littoral is widely promoted as such. The Wild Atlantic Way coastal road takes visitors around breathtaking sceneries. Impressions of untouched wonder are echoed through dramatic pictures shared online and on social media.
On smaller islands, human occupation has developed in harmony with geographical attributes, creating homogenous natural regions.
The country has 6 National Parks. They amount to less than 1% of Ireland's land area. Outside of these contained territories land use is driven by competing economic imperatives.
In his essay Truth and Landscape, Robert Adams notes: 'Unspoiled places sadden us because they are, in an important sense, no longer true.'
For Oileán, my project reflects the tension that exists between the emotional values attached to the natural shoreline and the utilitarian values associated with the inland landscape.